This week I started throwing dinner together after lunch and leaving it in the crock pot. Big time-saver!! It is nice to not have to rush and scramble to come up with something at 5 o'clock. Recently, I have been setting aside some time to assemble freezer meals (plan to share recipe and tips soon!)and those are wonderful!!
I never used to use cabbage for anything but making slaw. I would buy the whole head from the store, use half of it and the rest would go bad before I could think of something else to make with it. But slowly I am finding new ways to use this veggie. My friend Melanie inspired me to make cabbage rolls with ground beef and cheese last year, and now I frequently make a yummy
Filipino-Style Stir fr
y (compliments to my sister in law Mari for teaching me this authentic dish!)and Cabbage stew. I made this stew last year and loved it!! My hubby is a big fan too! Here is a simple, quick recipe for cabbage stew.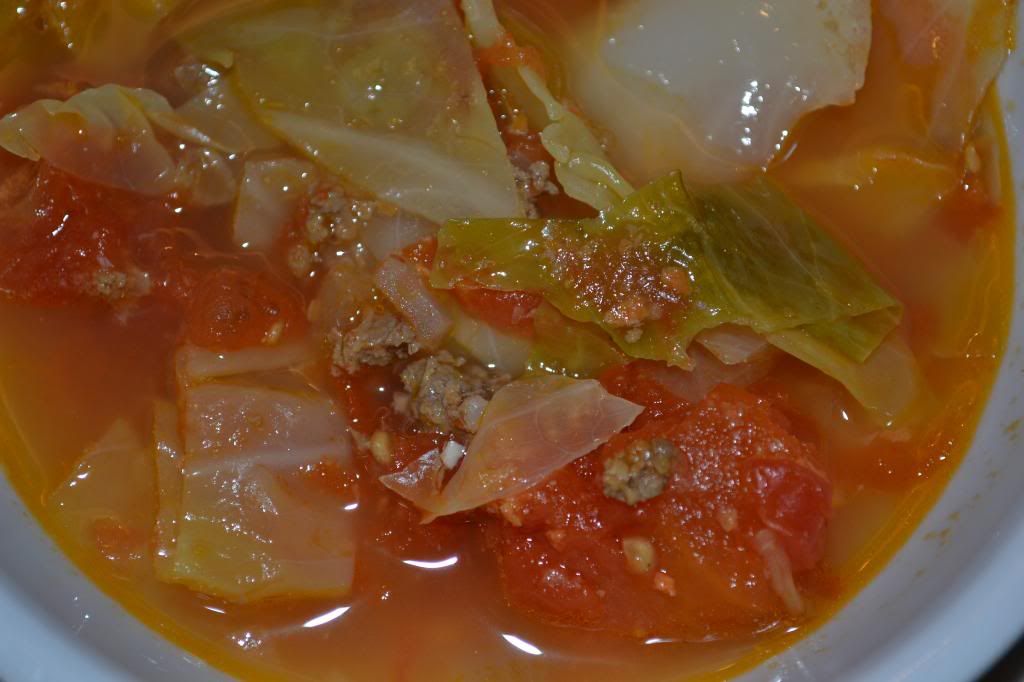 Ingredients
1/2 large onion, chopped
4 Tablespoons butter
28 ounces (2 cans of stewed tomatoes)
1 cup beef broth
1/2 lb cooked ground beef or turkey
2-3 cups chopped raw cabbage
1/2 teaspoon garlic powder
Salt and pepper to taste
Sautée onions in butter n a large pot over medium heat, until translucent. Add the rest of the ingredients, cook until cabbage is wilted and tender. Be sure to serve with crusty bread! Enjoy!!!