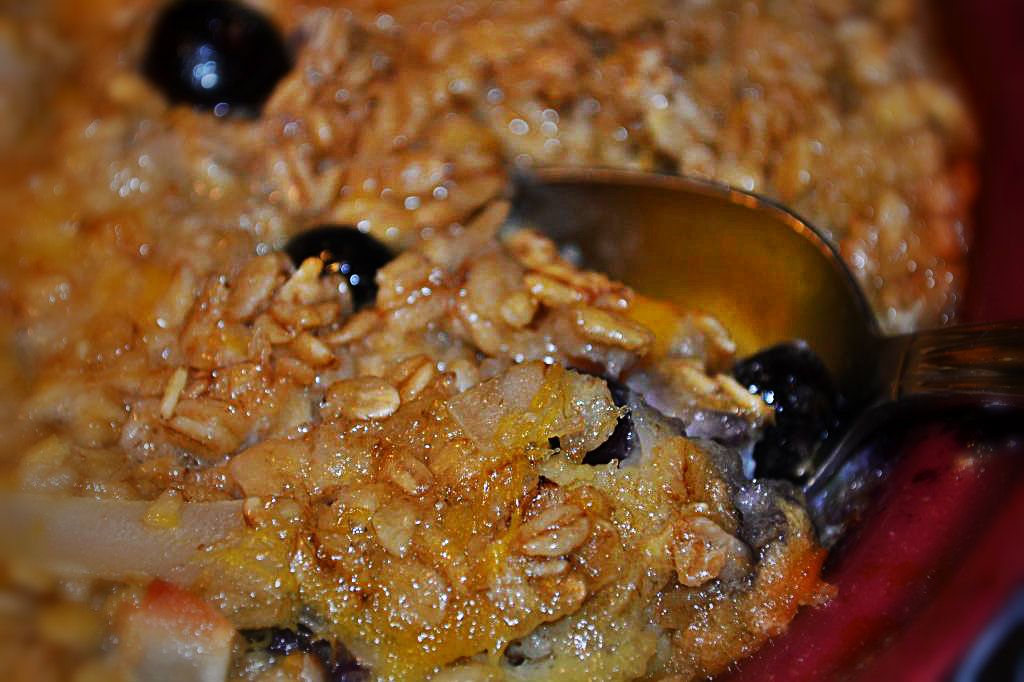 Someone used to bring this baked oatmeal to our moms group last year, and every meeting I loaded my plate with this deliciousness!! I finally got the recipe, so I said goodbye to plain oatmeal. Emma ate it today and asked me if she could have "more cake", ha ha!
I actually served it for dinner tonight with cheesy eggs, but is also a great brunch dish. Bring this to your next play date or serve your house guests this for breakfast, it is sure to be a hit!
Ingredients:
3 eggs, beaten
1 cup milk
1/2 cup oil
1/4 cup plus 2 Tablespoons sugar
1/2 Tablespoon baking powder
1/2 teaspoon salt
1 teaspoon vanilla
1 & 3/4 cups Old fashioned oats
1 mashed banana
3/4 cup blue berries
1/2 mango, chopped
1/4 cup coconut chips (shaved coconut)
1 Tablespoon coconut oil to grease pan
Mix all ingredients in a bowl, refrigerate 6 hours or overnight. Preheat oven, grease pie dish or 9x9 glass pan. Pour mixture into pan. Bake at 350 degrees for 30 minutes, serve warm with a hot cup of coffee!
Tips: Double this recipe and bake in a 9x13 pan. You can also mix whatever fruit you have on hand to change up the flavor: raisins, cinnamon & pecans.....strawberries, blueberries, raspberries, bananas....... Peaches, bananas & blueberries.....apples, cinnamon & walnuts..... The options are endless! Have fun and enjoy!