I try to remind my kids of the great things our God has done. The bible is full of crazy amazing stories, so recounting all tales of the Lords faithfulness to them regularly, reminds them God can do mighty things. I love the hope these stories inspire, not only in my kids, but in my life as well. We usually read bedtime stories and end with a bible story, another friend of mine, gathers her kids around the breakfast table and shares a devotion before school. I encourage you to take a few minutes each day to share stories about our God and what He can do through those who are willing to be used of Him. I wanted to recommend 3 things.
1- Reading the actual story from the bible and taking time to explain and answer your children's questions. The bible is full of little nuggets and phrases that children's bibles sometime miss.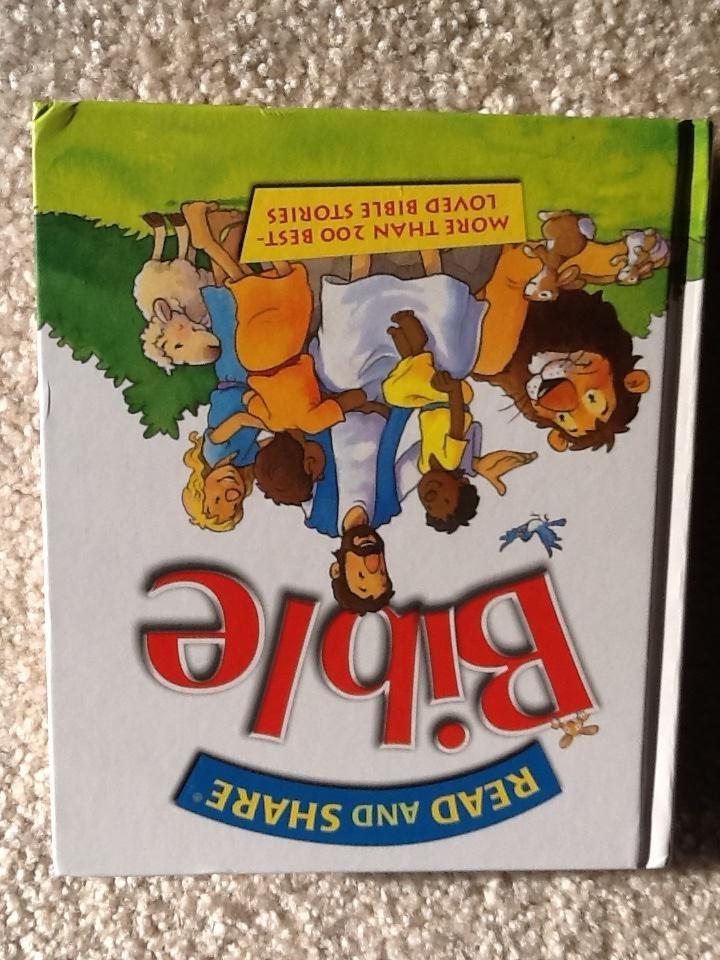 2- For your "littles" read: The "Read and Share Bible". The stories are short, so little kids (2 - 6 years) can sit and listen. There are pictures and a little truth or a question after the story to encourage discussion and thought with your little ones. We really like it!
3- For your bigger kids (4-12 years or older) get them "The Action Bible". The Action Bible really is VERY cool! It is written and illustrated like a comic book, and is incredibly accurate. It goes through the whole bible, and is so interesting. This will surely be a hit for young boys, my son Drew (5 years old) LOVES it!