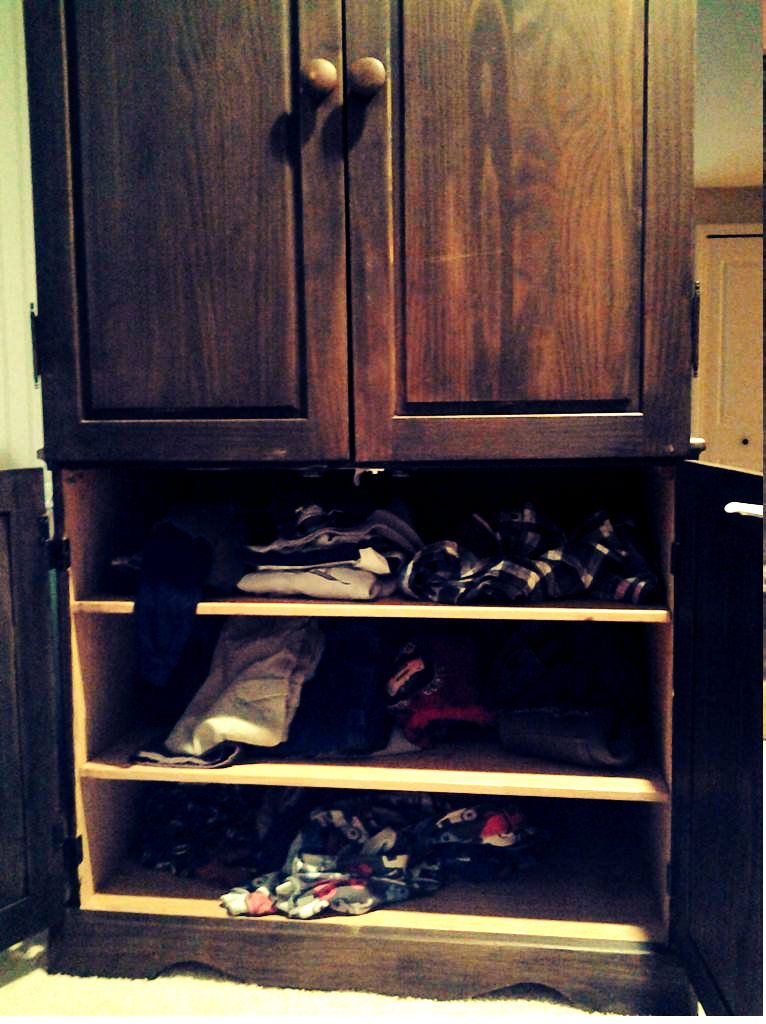 At our moms group a good friend of mine shared about teaching our children the skills that they will need for a life time. That we as moms are to take the time to equip them, because if we don't, who will? Holly shared about her nephew, who destroyed his bedding every morning, and how his mom took the time over the next few days to teach him how to slip out of bed without creating a disaster of sheets and blankets. Within days he was successfully getting out of bed and making it with barely any effort. He beamed with pride, as I am sure mom did too. And Holly pointed out how someday his wife will be so thankful that he mastered this skill.
So this morning I was folding laundry.....for some reason I am getting
inspirations during my laundry folding
(maybe because I am always doing laundry he he), I really feel for you moms that have more than 2 kids! You go girl!
Ok, so I was folding, and I thought, "You know it would be really nice if my kids (2yr & just about 5yr) would put their clothes away, that would really help me." And then this came into my mind "Well, if you want them to do that, teach them." (Totally God!) Hmmmm why hadn't I thought of that before?? So instead letting it seem that their drawers were magically filled with clean clothes, I interrupted their play for 5 minutes to train them.
"Train up a child in the way they should go and when he is old he will not turn from it." Proverbs 22:6
I sat down with each of them separately, and asked them to tell me where everything went and had them put it away. They did great, it was slightly messy, but it was put away none the less. Now, it may be quicker for me to put their clothes away right now, because they are still learning, but I know teaching them this skill will save me lots of time and discouragement in the future. We will keep working on it but I am excited to see that the work has begun, one step closer to instilling responsibility!