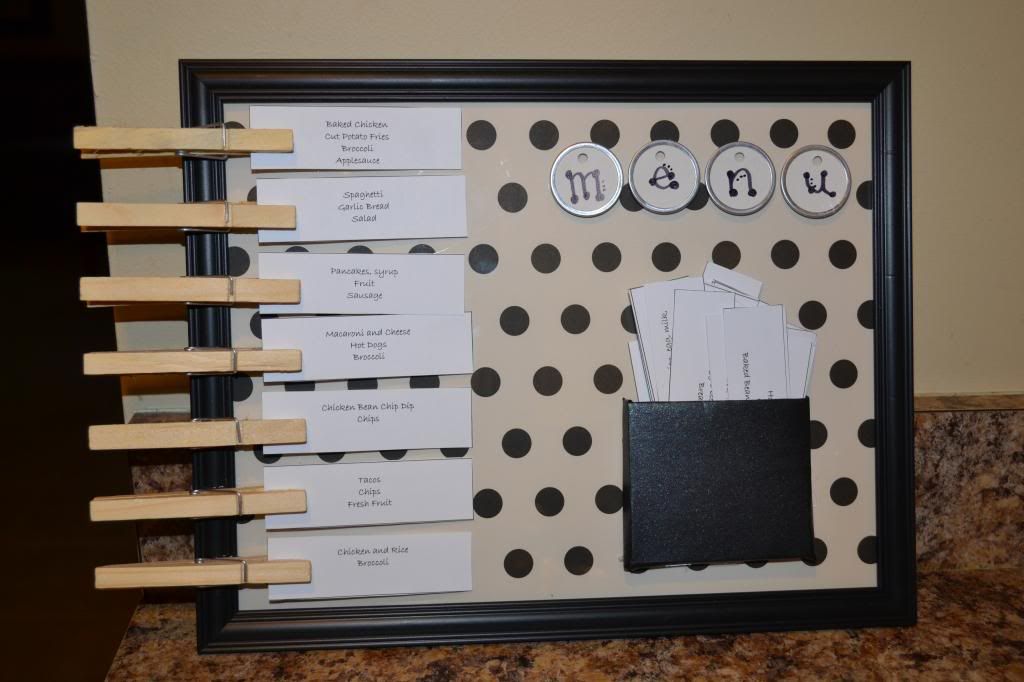 I am very excited to post this DIY (do it yourself) Menu Planning Board. I first got the idea from my sister in law, Heidi's blog and you can visit her
Menu Planning
post for my inspiration.
Dinner time, it can be stressful if you have not planned ahead. I have had days like that, standing in front of the fridge scratching my head, with little ones running around wanting attention, my hungry stomach growling, and my husband coming home any minute, nothing prepared, nothing in the oven, and no hope in sight.....PIZZA NIGHT!! Which honestly there is nothing wrong with pizza night, but if pizza/take out night happens multiple times a week, that can get expensive and it is not the healthiest option for my family. Just a little meal planning can go a long way! If you take some time to plan meals & grocery lists, dinner will be a cinch, even something you look forward to.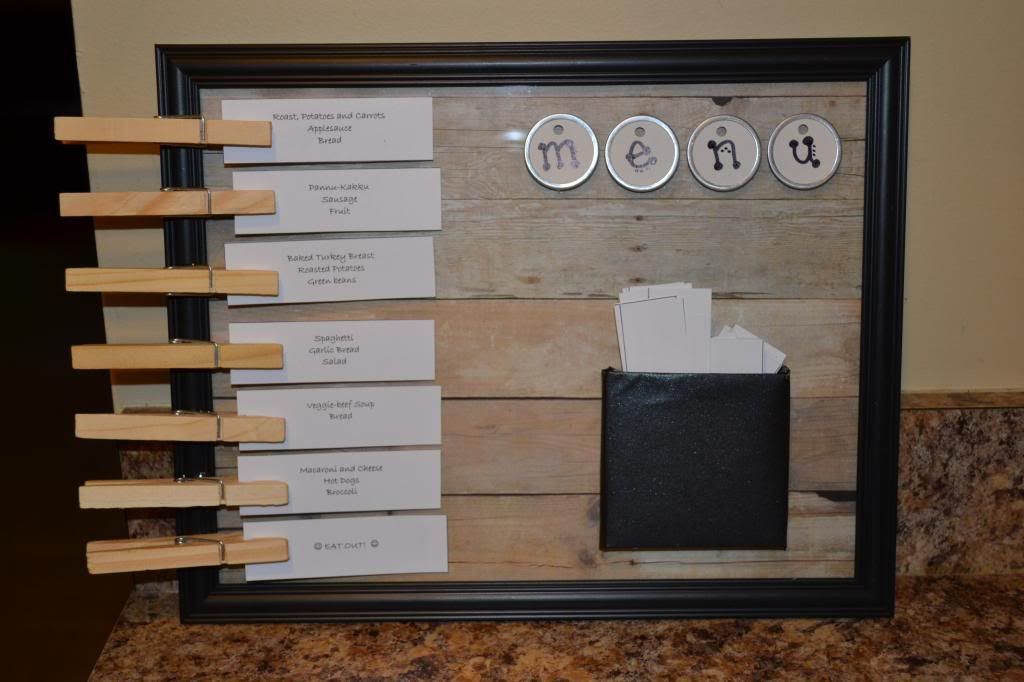 This is my solution, cute weekly menu board, complete with 64 meal ideas! I made these menu boards for a few people this Christmas, hence why I have not posted this idea till now. What I love about this way of organizing dinner meal time is not only do you have your main dish and sides listed, but when you flip to the back of the card, you have your complete ingredient list for each meal. Making your grocery list just got easier :-)
This is also a super easy and relatively inexpensive craft to make, the meal planning was so quick (and I had a little help, Heidi sent me a few pages of her meals & ingredients).
For this craft you will need:
8 x 10 Picture frame
Crayon box or Colored pencil box (I made multiple, so I cut a CP box in half to get 2 pockets)
7 Clothespins
Hot glue gun
Scotch tape
Tags (to label "menu") or you could print it on card stock
Scrapbook paper (2 coordinating prints)
White card stock
Permanent marker
Computer & Printer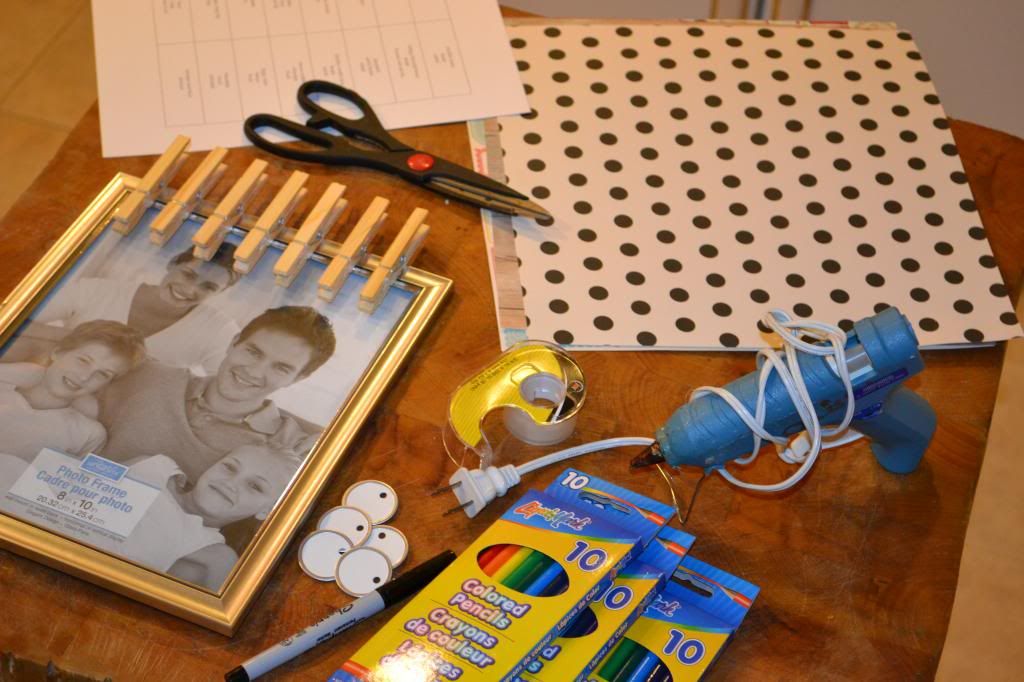 I hot glued: the clothespins to the left side of the frame, the pocket (colored pencil box cut in 1/2, wrapped in scrapbook paper) & 4 circular "menu" labels on top of the glass frame. I printed the meals on the front of the cards, and the ingredient list on the reverse side. Cut the scrapbook paper to fit on the inside of the frame. And that is pretty much it! Get ready to simplify dinner! Happy Crafting!!